Photo by Hazardust Imagery.
Spotlight on: Alexander Hajek
Interview
Canadian baritone Alexander Hajek has taken stages on both sides of the Atlantic, from the Canadian Opera Company and l'Opéra de Montréal to the Semperoper Dresden, Oper Stuttgart, and the Royal Opera House, Covent Garden. His staple roles include Count Almaviva in Le nozze di Figaro, Schaunard in La bohème, and the men of Don Giovanni, and this fall he heads to Atlanta Opera to sing Lt. Gordon in Kevin Puts's Silent Night.
Hajek chats about the checklist he has for "good singing," and making artistic use of the "inevitable suffering" in life.
Why do you sing, and why are you doing it professionally?
I sing because I must. It started after spending grade two in the hospital for throat cancer. (Ironic, right?) After that, it went The Little Mermaid in the theatres (a dozen times), Phantom of the Opera, Les Misérables, St. Michael's Choir School, voice lessons at the Royal Conservatory, saw my first Bohème at the Canadian Opera Company, (I ended up covering in that SAME production many years later), then the Juilliard School.
It was never a conscious choice to sing for a living, I've literally been singing for as long as I can remember. And I'm rubbish at math, so that's why I picked the job that only requires counting to four.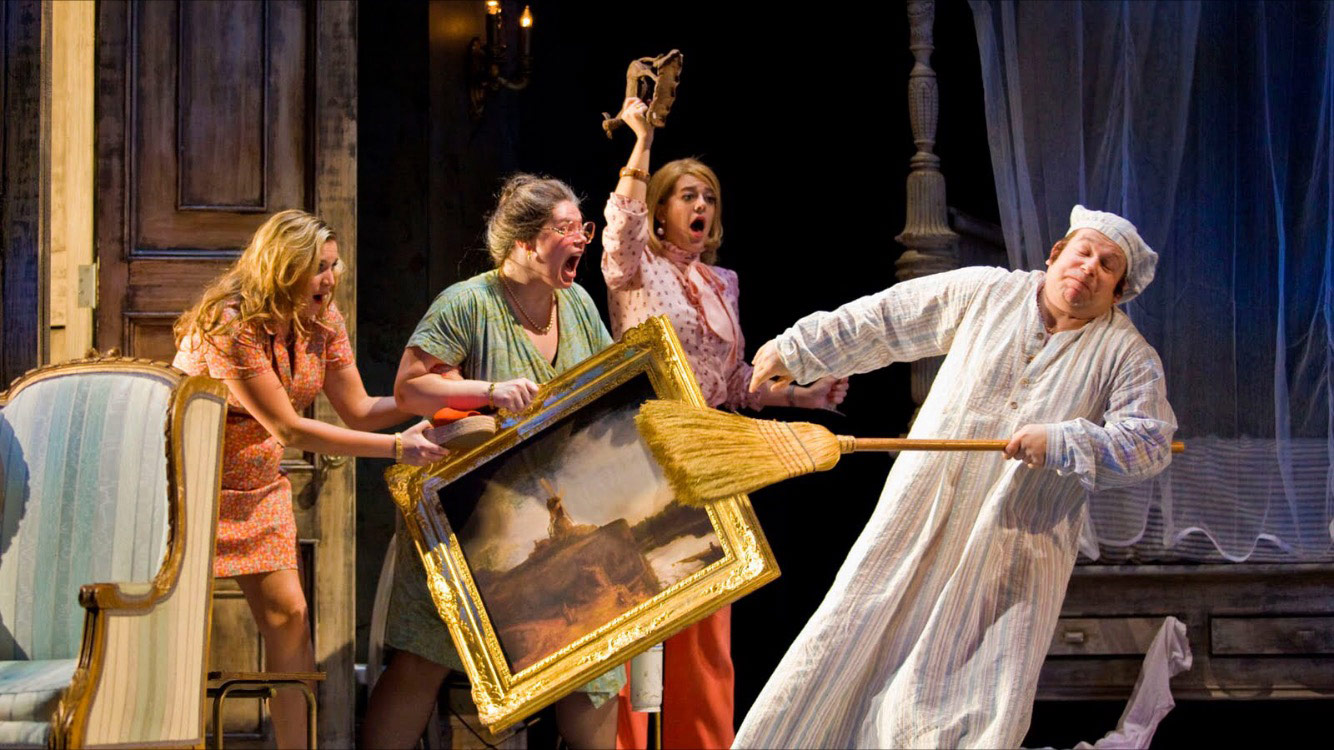 What does "good singing" mean to you? What does it feel like when you achieve it?
For "good" singing, I use a few benchmarks to keep myself in check. After the curtain goes down, is my voice in good enough shape to do the whole thing again? Did I manage to make the audience laugh AND cry? Did I discover a deeper truth about the piece or myself?
On the nights that these are achieved, I can only describe it as having made love, won a gold medal, and solved world hunger*, all wrapped up in one.
*which would only cost 30 billion, what's the hold up?
What do young singers need to do more of? What should they do less of?
My advice for younger singers (just what they don't need, another opinion):
Focus on developing who you are as a person as much as you do your instrument. It's a hard balance to achieve, but you'll hear the results. Fill your life with enriching experiences, use the inevitable suffering life brings and fill your repertoire with those moments. Don't impress…express.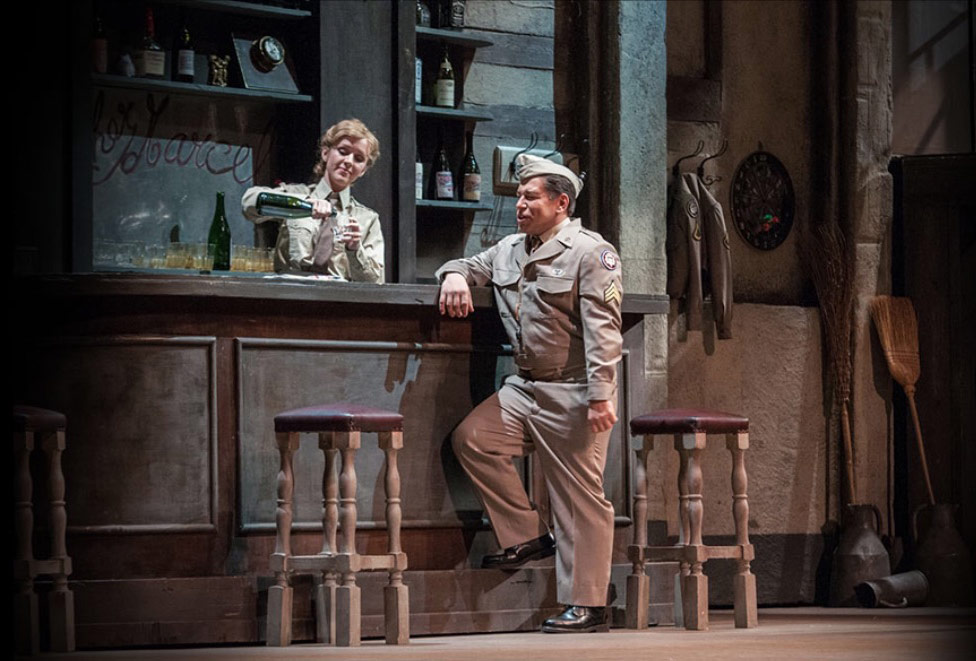 Do you have any "bucket list" roles you'd like to sing (realistically or otherwise)?
My realistic bucket list includes Simon Boccanegra, Posa in Don Carlo, Eugene Onegin, and Rigoletto. I'm looking forward to singing them one day, but appreciate being taught to have patience and let the voice grow. I just sang my first Germont at 35 and I'm glad I waited.
Semi-unrealistically I'd like to take a crack at Commendatore (so that I can say I've sung all the male roles in Don Giovanni), Peter Grimes, or Canio from Pagliacci…before I retire.
What do you wish you knew about singing 10 years ago?
Ten years ago it would have been helpful to know that I should stop worrying where I'll be in ten years. Live in the moment.