Clockwise from top left: baritone Russell Braun, soprano Tamara Wilson, and TSO Principal Education Conductor & Community Ambassador Daniel Bartholomew-Poyser.
Season highlights out of the COC, the TSO, and 21C (oh my!)
Editorial
A few Canada-based items for you, readers.
In the short-term: get signed up for the Canadian Opera Company's digital membership! It gets you access to the COC's season - which so far, has unveiled a solid line-up of digital events, all free to stream.
The first item happens September 25, 7:30pm ET: Canadian favourite Russell Braun and acclaimed American soprano Tamara Wilson pair up with the COC Orchestra, for a concert streamed right from the much-missed Four Seasons Centre for the Performing Arts. So far, we're promised operatic highlights by Wagner, Verdi, Puccini, and Bizet; and honestly, even if that changes, I'm still tuning in with bells on.
And stick around for the rest of the COC's digital fall: they're offering Gianni Schicchi starting October 30 starring Roland Wood, and Mozart's Requiem in collaboration with Against the Grain Theatre starting November 26.
And if you're done with digital, never fear: tickets are now on sale for the Toronto Symphony Orchestra's TSO at the Drive-In series. On September 24 and 25 at 7:30pm ET, catch a mostly-Mozart programme (including his famed Eine kleine Nachtmusik, which is ironically a rarity on the concert stage, I've found) that also features an overture by Viennese Mozart contemporary Marianna Martines. And on October 1 and 2, 7:30pm ET, join maestro Daniel Bartholomew-Poyser for Pride Together, "a high-octane program that parallels the journey of the 2SLGBTQ+ community". We're promised "Vogue" and "Time Warp", so it's a done deal. The two concerts are set to go up at Toronto's CityView Drive-In, and space is limited, so snag your spot quick.
And in the long-term: I know it's a bit early to think about January 2022, but in this case, we must.
Tickets for the Royal Conservatory of Music's annual contemporary music festival, 21C, go on sale to the general public on September 10, 2021 - that's today! And now that in-person concert tickets are more coveted than ever, it's important to note that this season's 21C line-up, running January-February 2022, is not to be missed.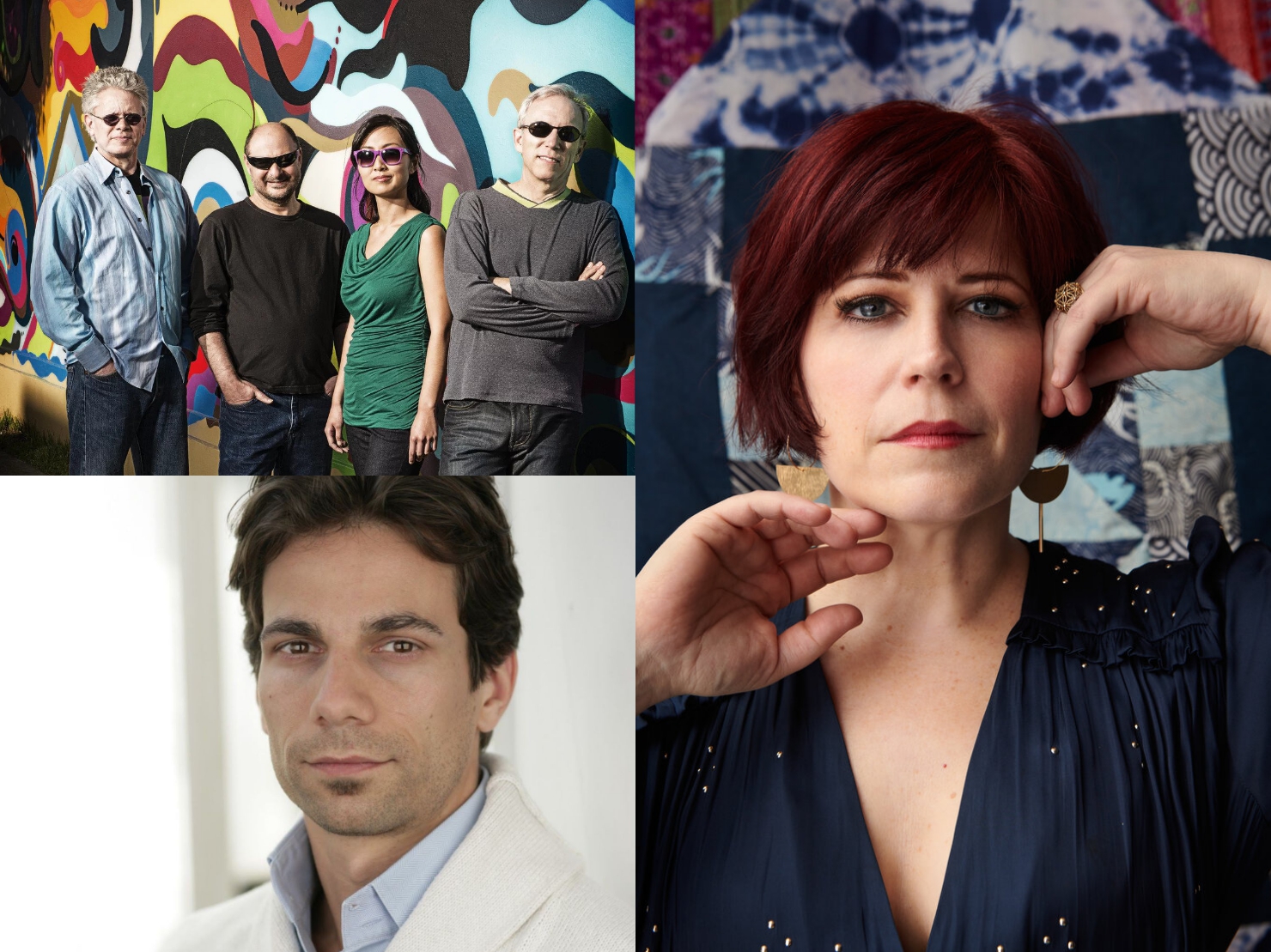 It's certainly cool that the Kronos Quartet is doing a residency for this year's festival; they're slated for three performances, including a concert with Glenn Gould School students, and a live documentary presented in partnership with the Hot Docs Ted Rogers Cinema.
It's definitely cool about watching mezzo Blythe Gaissert and bass-baritone Kelly Markgraf in the Canadian premiere of Marc Neikrug's A Song by Mahler, the one-act opera opera about singer, famous for singing Mahler's Liebst du um Schönheit, and her battle with Alzheimer's.
And yes, there are rich recital offerings, out of Gerald Finley and Julius Drake, Morgan-Paige Melbourne, Eve Egoyan, the Danish String Quartet, and Angèle Dubeau.
But if you ask me and my opera-bias, the big draw for this season's 21C is the world premiere of Gould's Wall, the new opera by Brian Current and Liza Balkan, produced by new-opera leaders, Tapestry Opera. Inspired by Canadian pianist Glenn Gould, the "adventurous singers" of Gould's Wall are set to sing suspended in the air. Shows run January 12-16, 2022. (And if you just can't wait until September 10th to snag your ticket, become a Tapestry Opera Premium Member here.)
Readers, what's on your must-see list for 2021-22? Let us know in the comments below, or get in touch at

[email protected]

!