Jacqueline Ko, co-founder of Opera Mariposa and creator of Toward Tomorrow. Photo courtesy of Opera Mariposa.
"I wrote Toward Tomorrow to bring attention to this crisis."
News
This month Vancouver's Opera Mariposa, a company "run by young artists, for young artists", presents Toward Tomorrow, a something-for-everyone event with a great cause.
Opera Mariposa co-founder Jacqueline Ko wrote Toward Tomorrow as a way to raise awareness for Myalgic Encephalomyelitis (often referred to as Chronic Fatigue Syndrome), a disease from which she has suffered since the age of six.
"ME can change your life forever - it definitely did for me," says Ko. "I've read studies that compare ME's impact to multiple sclerosis, late-stage cancer or congestive heart failure. Yet there's barely any research funding, most medical schools don't even teach this disease, and they say as many as 9 out of 10 people aren't even diagnosed. I was lucky in that respect - but even with a diagnosis, we don't fully understand the cause or have a cure."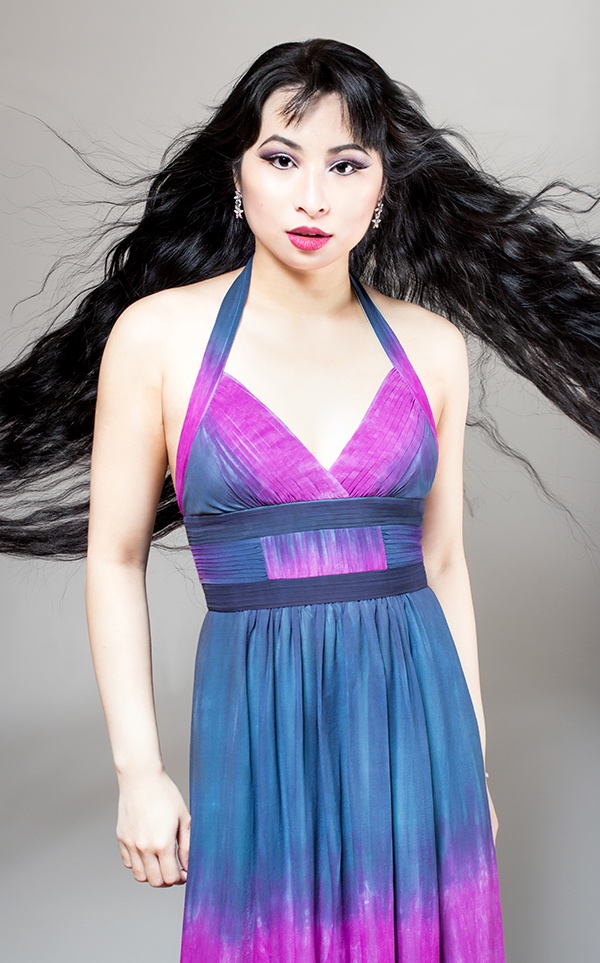 Despite living with ME, Ko has become an acclaimed singer and producer; her story is told in Valerie Free's book, Lighting Up a Hidden World: CFS and ME. Ko notes that for many with the disease, "symptoms are only half the struggle. The other half is dealing with widespread public misconceptions and a lack of medical support."
Since starting Opera Mariposa, Ko's performances have raised over $50,000 in support of treatment, education, and research of chronic neuroimmune disease.
Toward Tomorrow happens June 16, 7:30pm, at Vancouver's Marpole United Church, and it combines operatic arias from The Magic Flute and L'elisir d'amore, Broadway hits from Hamilton and West Side Story, and more. Ko will be joined by mezzo-soprano Brittony LeFever, tenor Lyndon Ladeur, and pianist Nina Horvath.
Plus, the show includes a dessert buffet, and a raffle contest.
"Organizations like the ME/FM Society of BC do amazing work, and I think things are shifting," says Ko, optimistic about the progress she has seen in her own lifetime. "People are waking up to the widespread impact of this disease - now, we need research funding and public health policy to catch up, and I want to do what I can to help make that happen."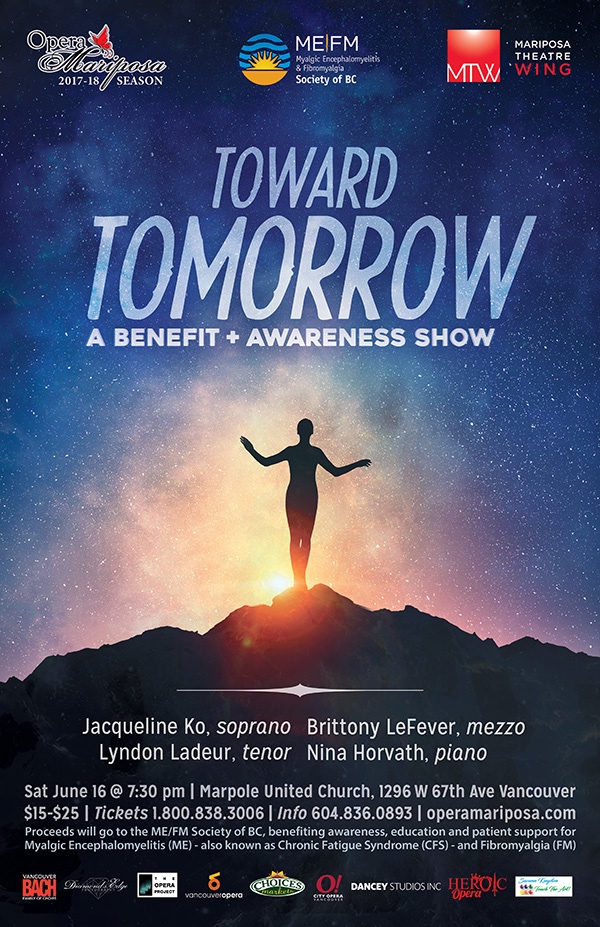 Tickets start at $15, and you can find more details right here.