Don't miss: Verbotenlieder
News
On December 19 at Toronto's Lula Lounge, Tongue In Cheek Productions presents its second tradition-defying event, Verbotenlieder.
Launched in 2018 by baritones Michael Nyby and Aaron Durand, TICP is about unpacking and re-thinking the "often stiff nature" of classical music. With Verbotenlieder, they're upending two of opera's most ubiquitous traditions: gender and voice type.
The all-women line-up of singers will offer their delightfully femininine - or maybe not? - takes on traditionally male favourites: the Weibermarsch from The Merry Widow, duets from The Pearl Fishers and La bohème, and even the Grand Inquisitor scene from Don Carlo.
For opera veterans, Verbotenlieder is sure to be a hoot; and for the newcomers, there's a programme of excellent music, sung by some of Canada's must-hear talent.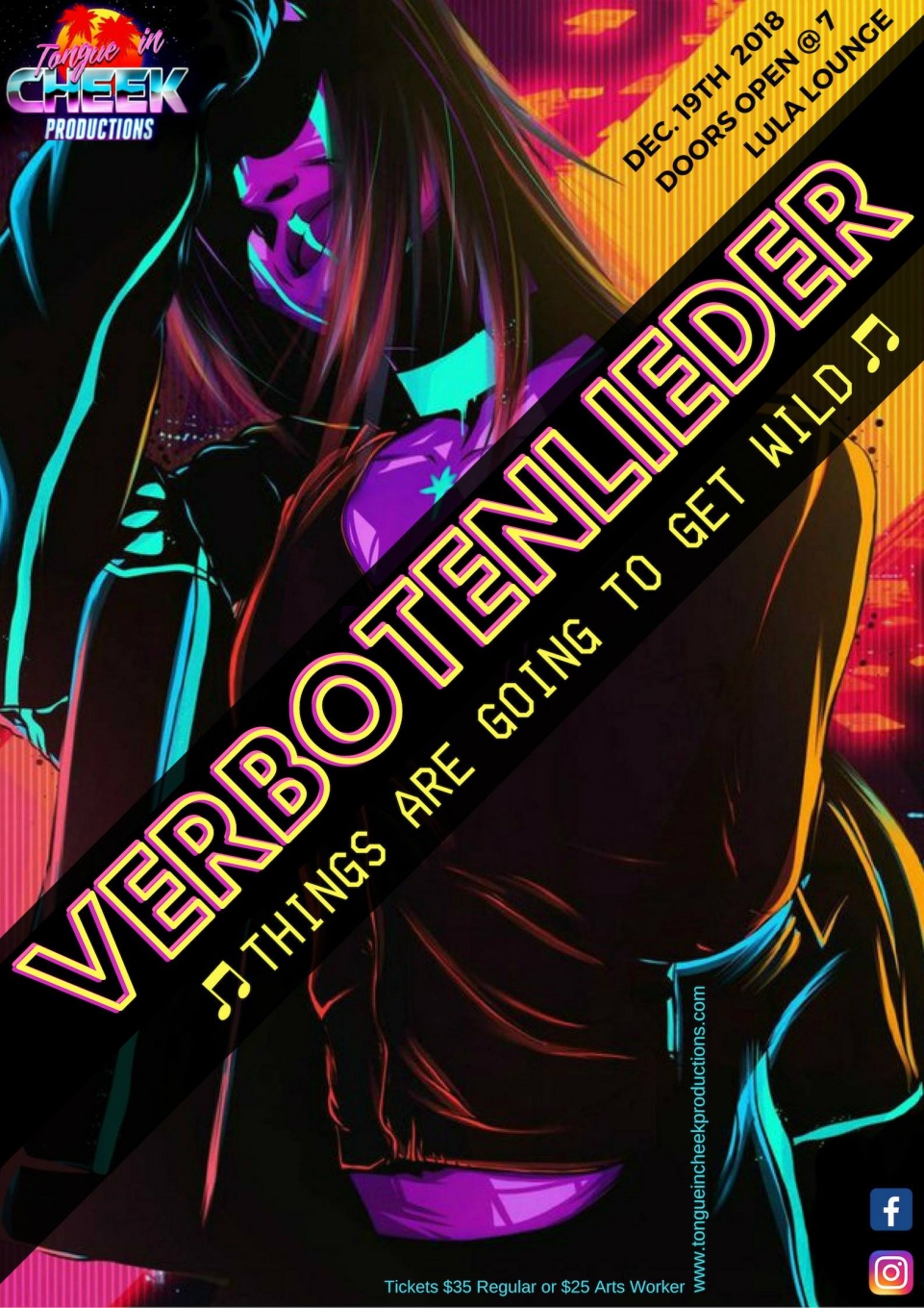 Tickets start at $25. Doors open at Lula Lounge (1585 Dundas St. W) at 7pm, and the show begins at 8pm. For full details and ticket information, click here.