Don't miss it: SongFest's fast-approaching 2018 deadlines
News
Looking for a summer training fix that offers a refreshing change from full-blown opera? The final audition dates for SongFest's 2018 Summer Institute are fast approaching:
**NYC**: Jan. 18-19
**Boston**: Jan. 21
**Los Angeles**: Jan. 26-28
**Bloomington**: Feb. 2
This summer's program boasts an impressive faculty of pianists (like Roger Vignoles and NYFOS' Michael Barrett), singers (like Susanne Mentzer and Audrey Luna), and composers (like Jake Heggie, William Bolcom, John Musto, John Harbison, and Libby Larsen).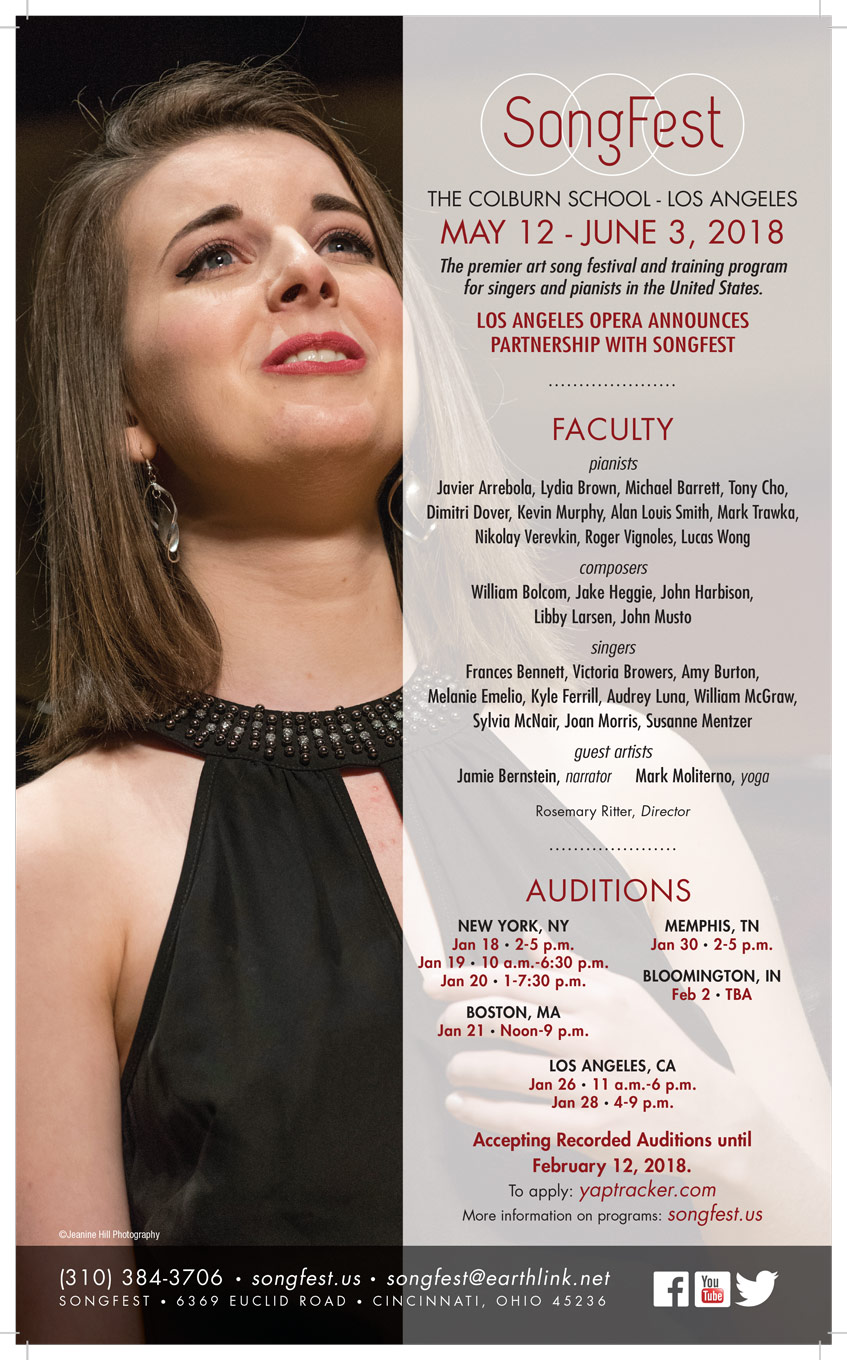 I'm an alumna of SongFest, and I can vouch for the program's extraordinarily dense and empowering training environment. It's a special chance to work, often one-on-one, with figures who represent the contemporary industry. It can be a career-making encounter, no doubt.
Find out full details on SongFest's website or on YAP Tracker.