Gabriel Dharmoo. Photo by Jonathan Goulet.
Don't miss: Electric Messiah
News
These days, you can hear your beloved Messiah any way you like it. Soundstreams is trying out a brand new way to hear Handel's ubiquitous, beloved work. On December 7 and 8, as part of their Ear Candy series, Soundstreams presents Electric Messiah, or, "Handel goes Underground: A stripped down, surround-sound electro-improv Messiah for today's Toronto."
If it sounds interesting, you're right. Staged cabaret-style, by dramaturg Ashlie Corcoran and lighting designer Patrick Lavender, at the Drake Hotel Underground, Electric Messiah is a new way of looking at Handel's ubiquitous work from 1741.
"Musically, we're hoping the feel will be something like a mashup of Handel, Bjork, and Kubrick's 2001 Space Odyssey," says Kyle Brenders, curator of the Ear Candy series and Soundstreams Artistic Associate. "We'll also celebrate Messiah as a community experience, and are excited to push audience immersion further outside of a conventional concert hall."
Selections of Messiah will be stripped down to their "barest essentials", and four singers, with guitar and electronics, bring their own artistic styles and backgrounds to the stage. Featured are Gabriel Dharmoo, South Indian sound poet, Christine Duncan, improvisation specialist, Maliseet musician Jeremy Dutcher, and Finnish-Canadian soprano Carla Huhtanen. Finally, turntable artist SlowPitch Sound will "weave his magic throughout, mixing in Messiah old and new in humorous and poignant response to the other performers."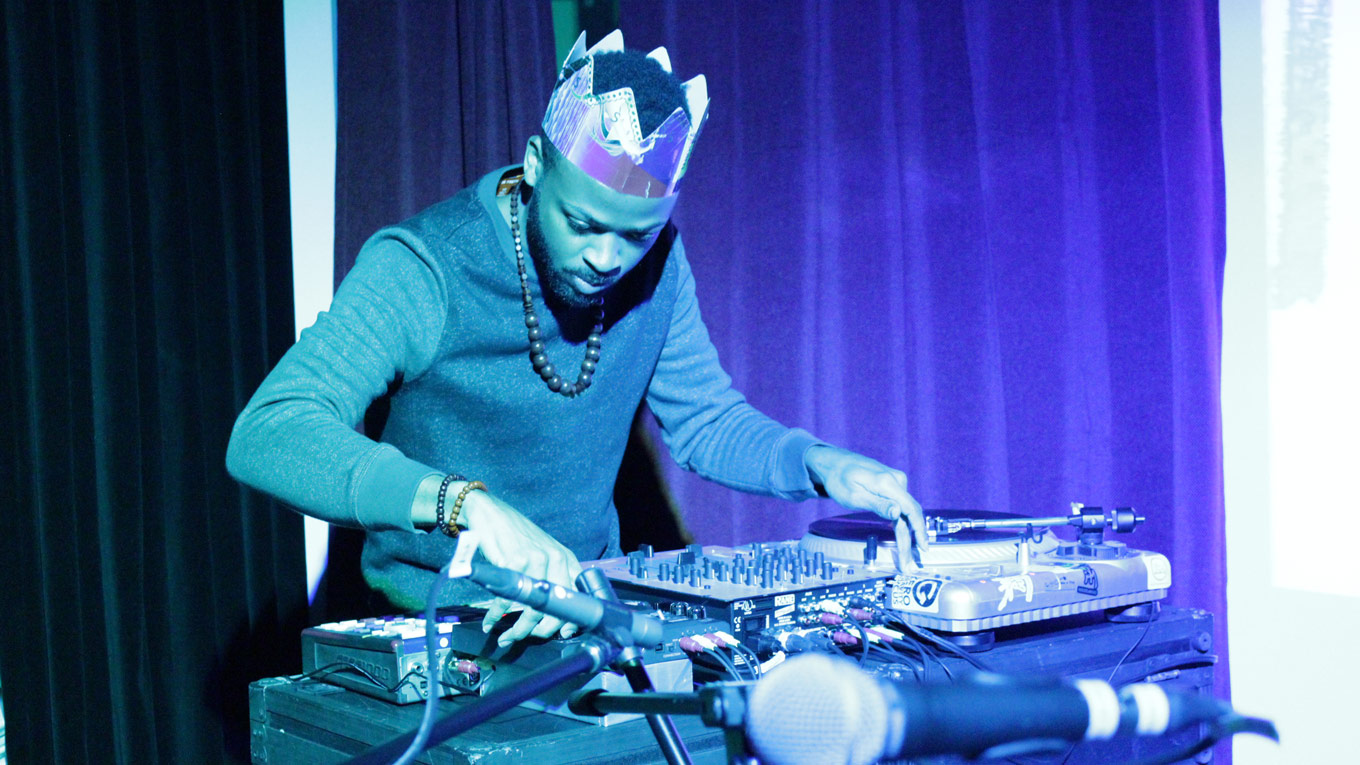 When it comes to Handel's Messiah, Toronto is suffering an embarrassment of riches. After you catch Electric Messiah, December 7-8th, go check out the Toronto Symphony Orchestra's grand, Roy-Thomson-Hall-sized Messiah (Dec. 15-20); or Tafelmusik's historical Messiah (Dec. 16-19), (including their annual Sing-Along on Dec. 20…so fun), or Against the Grain Theatre's barefoot, choreographed night of Handel over beer and poutine, with AtG's Messiah (Dec. 16-19).
#Messiah.
For details and ticket information about Soundstreams' Electric Messiah, follow the box office links below.