Aviva Fortunata: "It was a total blur!"
Interview
Earlier this month, Canadian soprano Aviva Fortunata got one of those phone calls that's equal parts exciting and horrifying for any understudy. With about 30 minutes notice, Fortunata stepped in for an ailing Ileana Montalbetti to sing the roles of Gutrune and Third Norn in Götterdämmerung at the Canadian Opera Company.
We asked Fortunata about all of it, from warming up in her Uber ride to the theatre, to the onstage teamwork with her brand new castmates.
What were your first thoughts when you got the call?
"Where's my score? Where's my ****** score? Oh, it's in my hand."
I found out that I was going on at 5:30 for a 6pm curtain, so all I knew was that I had to get to the theatre in rush hour. I ordered an Uber, and ran out of the house with just my score and my jacket. I knew that the first role was at the top of the show and that I wouldn't have much time to get ready at the theatre, but luckily I had the best Uber driver, she let me sing full out in her car!
What was the plan of attack when you arrived at the theatre?
There wasn't time for much but to put on my costume and have a quick chat with the other Norns about all the rope action. The next thing I remember is the curtain opening and then the scene ending, it was a total blur! After that, I had 16 minutes to change into my first Gutrune costume. There were at least four ladies waiting to get me ready, it was a real team effort, to say the least.
How much rehearsal time had you had with the roles?
I had a few sessions to walk through the staging, but no matter how many times you run it with a chair playing Brünnhilde and a magazine playing Siegfried, it feels really different on stage. What filled the gaps were the amazingly kind and friendly colleagues I mostly met for the first time onstage. If I wasn't in the right place, I would be gently guided there before I even really knew what happened.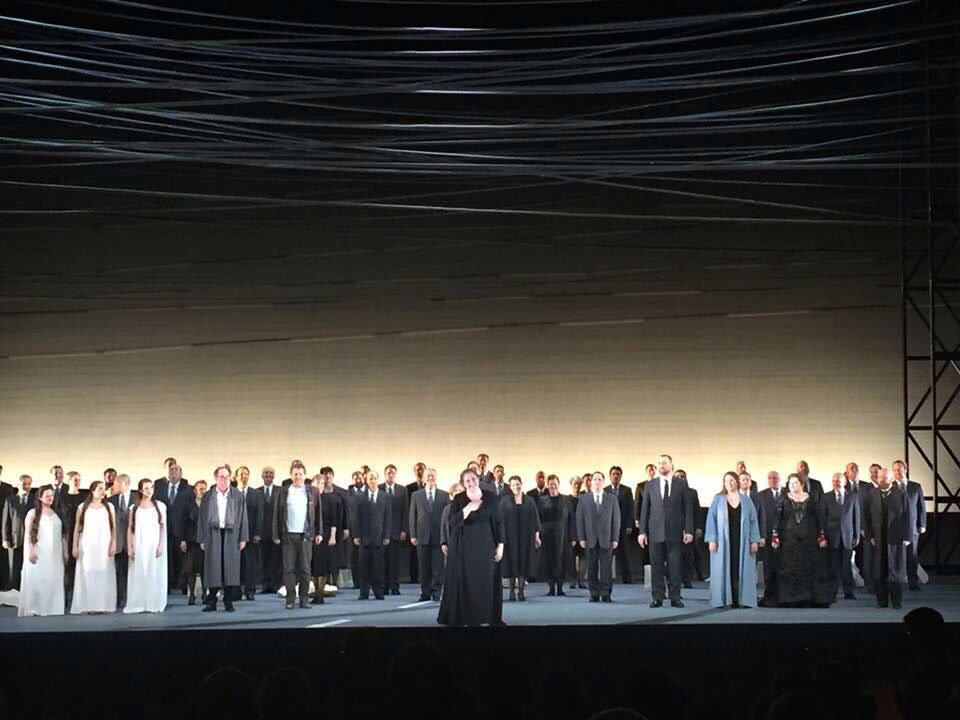 How did you feel taking your curtain call?
I had the best time. Before my solo scene at the top of act three, I was standing onstage alone, in the dark, while Siegfried's funeral march played and I just started laughing. Wagner is really, really fun and this was a dream cast to sing it with.
What advice do you have for understudies who want to be ready for a situation like this?
Treat all show days as though you will be going on. Götterdämmerung is a bit of a marathon, to be sure, so I was especially glad I had slept in and taken it easy all day. And, as full-on dorky as it feels, it is always a good idea to go through the staging in your living room on a semi-regular basis. Being called in so last-minute, I had virtually no time to warm up, let alone go over the staging and music, so I just had to trust that I had done enough preparation!
For more with Aviva, follow her on Twitter.