An "imaginative multi-room transformation" with Music in the Barns
News
Image: selections to be used in the multi-sensory Becoming Sensor installation room, designed by Ayelen Liberona and Natasha Myers, with sound design by Allison Cameron.
Music in the Barns is gearing up for an ambitious night at The Great Hall on May 28. The "imaginative multi-room transformation" includes live chamber music and interactive creative installations, all meant to address social and environmental issues that ring particularly true today.
The event is created for CART/ACRT 2017 Conference Performing the Anthropocene: Setting the Stage for the End of the World, and centres on a performance of John Cage's performance piece, Lecture on the Weather (1976). The piece was commissioned by the CBC, in recognition of the American bicentennial; the text, delivered by 12 performers, features an introduction by Cage himself, expressing dismay at the actions (or inaction) of the American government.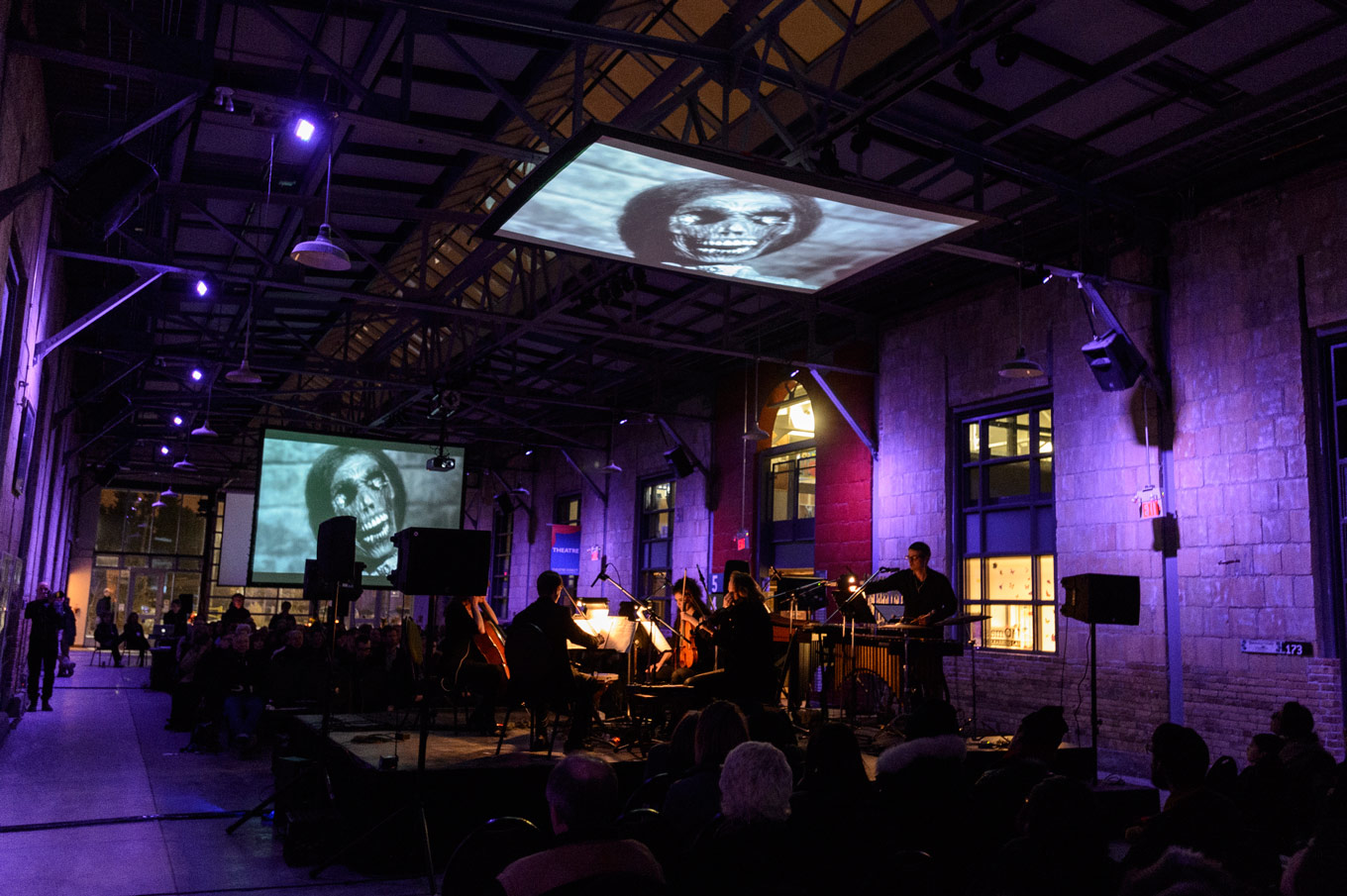 Doors open at 6:30pm, and leading up to the mainstage event at 8pm, you can take Becoming Sensor, the multi-sensory installation by Ayelen Liberona, Natasha Myers, and Allison Cameron, and The Great Arc, performed by NYC duo Dana Lyn and Kyle Sanna.
Along with Lecture on the Weather, the mainstage performance by the Music in the Barns chamber ensemble features works by Philip Glass and Michael Osterle, and is preceded by a talk about Cage's work, led by David Jaeger (previously of the CBC), and Music in the Barns Artistic Director Carol Gimbel.
For more details, and to reserve tickets for May 28, 6:30-10pm at The Great Hall, 1087 Queen St. West, click here. To stay in the loop with Music in the Barns, follow them on Twitter and Facebook.